Colorado ISD has been selected by Microsoft to be highlighted by the TEALS social media team
Valerae Washington, Regional Manager for the Microsoft Philanthropies TEALS Program, stopped by and visited with the new Computer Science class at Colorado ISD. The class consists of 15 CHS students and 30 CMS students. They meet virtually daily with TEALS volunteers that help them with their lessons.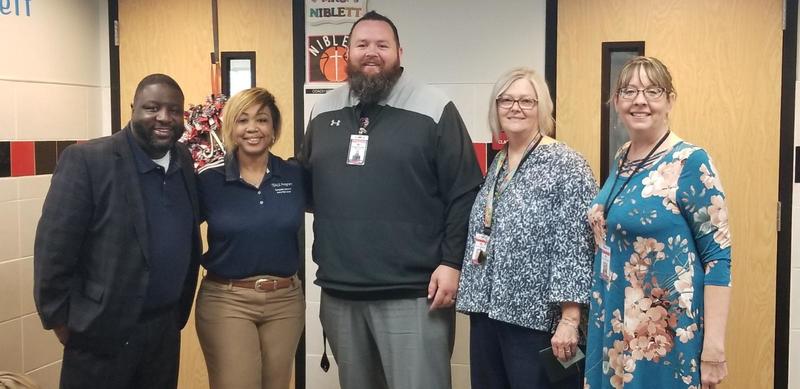 Pictured above are CISD Superintendent Dr. Larry Polk Jr, Valerae Washington, and Computer ScienceTeachers, B.J. Graham, Denice Bradbury, and Irene Armstrong.